Apple's new iPhone in 2019 may be all about the camera
With Apple's new iPhone 11 launch date approaching rapidly, we're starting to get a far more rounded picture of what the new smartphone is going to look like.
If you're entirely new to the new iPhone 2019 rumor mill, then let's get one fact out of the way first: all the leaks point to another incremental upgrade. We've been sifting through iPhone rumors for over a decade now, and nothing is telling us that we're going to see anything truly revolutionary with 2019's iPhone.
Yep, that means the same shape and display size but with faster innards and a (likely) enhanced camera. Things like 5G, massively refreshed screen technology and a move away from the Lightning connector won't be here until at least 2020.
The new iPhone 11 will be the poster-child for iOS 13, and we're pretty certain that we'll be seeing the iPhone 11, iPhone 11R and iPhone 11 Max… what Apple is going to call them remains a mystery though, with there being no obvious next step to the iPhone XS.
The main change will be that camera upgrade – we're now fully expecting three sensors on the iPhone 11 and iPhone 11 Max, and just two on the iPhone 11R – but with enhanced capabilities on each model.
There will reportedly be some smart features added for charging, and Apple might finally have added in something users have been crying out for – read on to find out the full rundown of what TechRadar's iPhone experts expect to see for the new iPhone in 2019.
We've rounded the key iPhone 11 leaks in a little video just for you, to give a quick overview of what you may be able to expect later this year.
New iPhone 11 release date
Like every year, we've been doing some sleuthing around the possible iPhone 11 release date, and we think we've got a pretty good idea around what's coming:
iPhone 11 launch date: September 10, 2019
iPhone 11 pre-order date: September 13, 2019
iPhone 11 release date: September 20, 2019
Apple hasn't held its phone event on a Monday for years, with Tuesday or Wednesday the most commonly used days.
With the Wednesday being September 11, a day of mourning in the US that it's traditionally avoided, Apple will most likely pick an iPhone 11 launch date of Tuesday, September 10, 2019.
We would normally be cast-iron on this date, but experienced leaker @evleaks shared a roadmap of key phone launches in 2019 – which strongly hints that Apple could delay things a week.
Apple hasn't launched an iPhone this late since 2011, when it announced the iPhone 4S on October 4, so would need a strong reason for a switch after so many years in the traditional September 'zone'.
This date allows Apple to ship its iPhones into retail channels well before the holiday rush, and is now a well-trodden path to do such. As for the new iPhone 11 pre-order date, Apple tends to open this on the Friday following the launch, which would be September 13 by our calculations.
Finally, the new iPhone 11 release date – the day when you'll actually be able to get your hands on the handset for the first time – could be just a week after the pre-orders open, so September 20 if our predictions hold.
New iPhone 11 price: will it still be $1,000?
iPhone 11 price likely to start around $999 (£999, AU$1,579)
There could be a new price strategy
The iPhone 11 price is almost certain not to drop this year – especially for the 'main' new iPhone. After all, Apple priced both the iPhone XS and iPhone X starting at $999 (£999, AU$1,579) and without a massive change to the design or functionality, a price hike doesn't seem likely.
With news that Apple isn't selling as many iPhones as it previously forecast, there's a chance the iPhone 11 will be priced more affordably – although we reckon a price freeze, rather than a reduction, is a more likely move by Apple.
That said, the new iPhone 11R could be a touch cheaper – depending on the new camera technology. A less-costly iPhone than last year (where the iPhone XR debuted for $749 / $749) could happen if not a lot changes to the hardware… but if Apple goes with the higher-power camera, then the same price is likely to be maintained, in our opinion.
New iPhone, iPhone 11 or iPhone XI?
What will Apple call the iPhone 2019? It's a tricky one: Apple has backed itself into a corner with the name. Roman numerals could well remain, but how does the iPhone XI follow the iPhone XS?
Apple has been staunch on verbally calling the handsets the 'iPhone 10' and 'iPhone 10-S'. With that in mind, the iPhone XI seems to make the most sense, but then – if the older models remain – there will be an X, an XS and an XI (along with an XR) – and iPhone 11 is easier to understand.
New iPhone 11 design
What will the new iPhone look like? Pretty simple really: from the front, quite similar (according to the leaks we've seen). The biggest change will be on the back: a hefty triple-lens camera in a square design.
We've included a video from Mobile Fun above, one that shows the best rendering of what most are expecting to see from the iPhone 11 when it launches later this year.
That design shows up in most leaks we're seeing at the moment, with the three camera system being used on the iPhone 11 and 11 Max, with the iPhone 11R still getting the large square bump, but only two lenses.
The square protrusion doesn't look as attractive as we're used to seeing on iPhones, but Apple could be springing a surprise to make sure it doesn't lose too much ground to Samsung, Huawei and Google.
We've seen huge improvements to the camera quality there, and while Apple's iPhones are still superb at taking pictures on the go, extra capability like a wide-angle lens would be something extra and would explain the extra size of the sensors.
New iPhone 11 camera: the biggest change
As we've heavily discussed already, unless all the leaks are fake, the iPhone 11 camera looks pretty likely to pack a larger, more square lens array on the rear of the device.
This is the only real hardware upgrade we're seeing from Apple this year, with 2019's iPhone coming with enhanced picture-taking capabilities. Schematics suggest the same thing, and most chassis leaks hint at the same square cut-out portion.
Respected Apple analyst Ming-Chi Kuo has weighed in to say that one of these lenses might be almost invisible, adding at the same time that the selfie camera will get a boost from 7MP to 12MP.
One source claims that only the iPhone 11 Max will have the three camera array, but that seems rather fanciful when Apple made a big deal in 2018 explaining how the iPhone XS and XS Max were almost identical bar the screen size – we expect three lenses on both the higher-end 11 variants.
What will those lenses be? Well, smart money suggests that there will be three 12MP lenses: one that takes 'standard' photos (with decent low-light capabilities), the zoom lens and a new wide-angle option opening up a new world of photography capabilities.
That source is suggesting that the third lens on the iPhone 11 won't have optical image stabilization, which would be an interesting move, and that the flash will be even brighter and more useful.
The same source also is stating that the image processor inside will be enhanced, but we'd expect nothing less from a brand that's likely to push the camera prowess as the main reason to buy the new iPhone range.
Apple's Neural Engine did bring some impressive boosts to the photo quality of the iPhone XS, so another jump forward could continue the brand's ability to just take photos that, well, look nice – thanks to intelligent algorithms working out what they're looking at.
Smart Frame capabilities would add a better way to improve the snaps you're about to take, but we're still mostly in the dark about what that would bring at the moment.
What about the front camera? Well, there we're going to get a 10MP sensor upgraded (apparently) – but the same suggests that the new iPhone 11 will have 14MP and 10MP sensors on the rear, which seems unlikely. Even still, an upgrade to selfies would be a welcome addition.
A laser-powered 3D camera was supposedly destined for the new iPhone 11, that looks more like we'll see it on the iPhone for 2020, in a bid to really show off the new iPhone's augmented reality (AR) capabilities.
Sadly, the notch looks like it'll be staying the same size – even though the camera tech is shrinking down, a source says the notch is staying the same this year. This aligns with rumors that the phone chassis isn't moving in size, so does make sense.
New iPhone 11: what we want to see
We were mostly impressed with the new iPhones last year, but that doesn't mean they're perfect – talk to any ardent Android user and they'll give chapter and verse why the iPhone isn't anywhere near as well-specified as their device.
That does kind of miss the point of the iPhone – Apple's never been about the spec, more the usability and overall polish – but there are some things we'd like to see more (or less) of with the iPhone 11 range:
1. No notch (or, at least, a smaller one)
The iPhone X made the smartphone notch a mainstream 'thing' – but with the advent of punch-hole cameras and under-screen technology on our phones, the notch needs to go.
While Apple needs that space to chuck in the array of sensors that make Face ID as secure as it is, we want a new solution – and Apple has the means to work out what that is, as well as helping attract a new raft of users.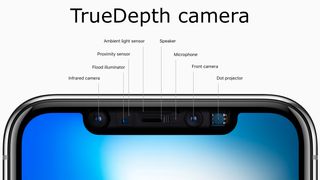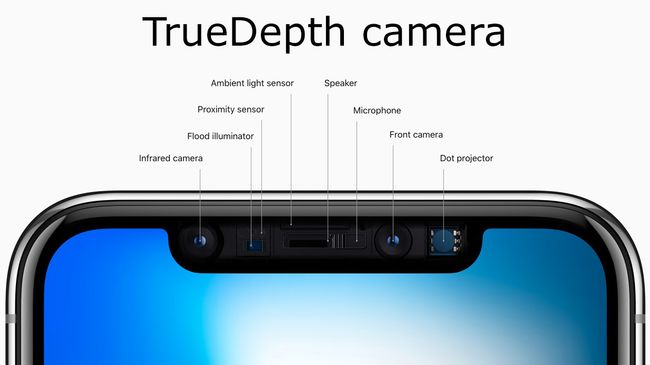 2. A new design
While the current design of the iPhone XS and XS Max is one of the best out there, we want something new, something more. Apple could make things more sleek, remove more of the physical buttons or even wrap the screen around – a statement can be made with some smart engineering.
Sadly, that doesn't seem likely to appear until 2020's iPhone – the new iPhone in 2019 looks destined to stay rather similar to the last two generations' design.
3. Better battery life
We say this ever year, but the fact remains that iPhones still aren't the strongest performers when it comes to battery life.
That said, the iPhone XR was one of the longest-lasting devices ever from the Cupertino brand, so let's see some of the prowess baked into the larger, more expensive iPhones. It's not easy (damned physics keeps getting in the way) but that doesn't mean improvements can't be made.
4. eSIM only
The current iPhones – the XS, XS Max and iPhone XR – all pack an eSim alongside their main, physical card.
While it would be weird at first, Apple has the power to change users' attitudes to what's acceptable on a smartphone (think how everyone is now losing the headphone jack) and making the SIM virtual would allow greater freedom to hop between networks and deals at will, rather than being stuck on one contract for too long.
With 5G on the way, that's going to see a lot more competition for users – and flexibility will be the number one benefit for those wanting a great phone deal.
Source: TechRadar